Product overview
| | |
| --- | --- |
| Description | Membrane impermeable Na+ channel blocker |
| | |
| --- | --- |
| Alternative names | N-Ethyllidocaine bromide |
Images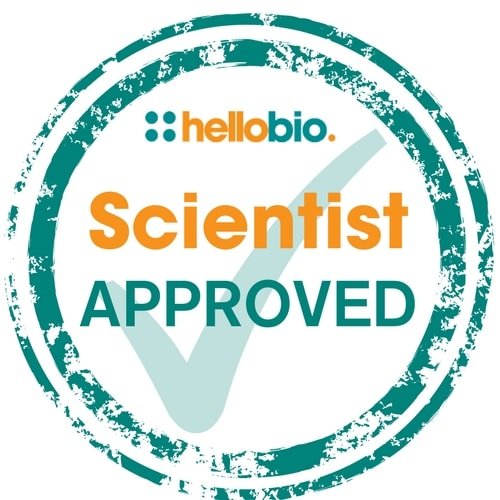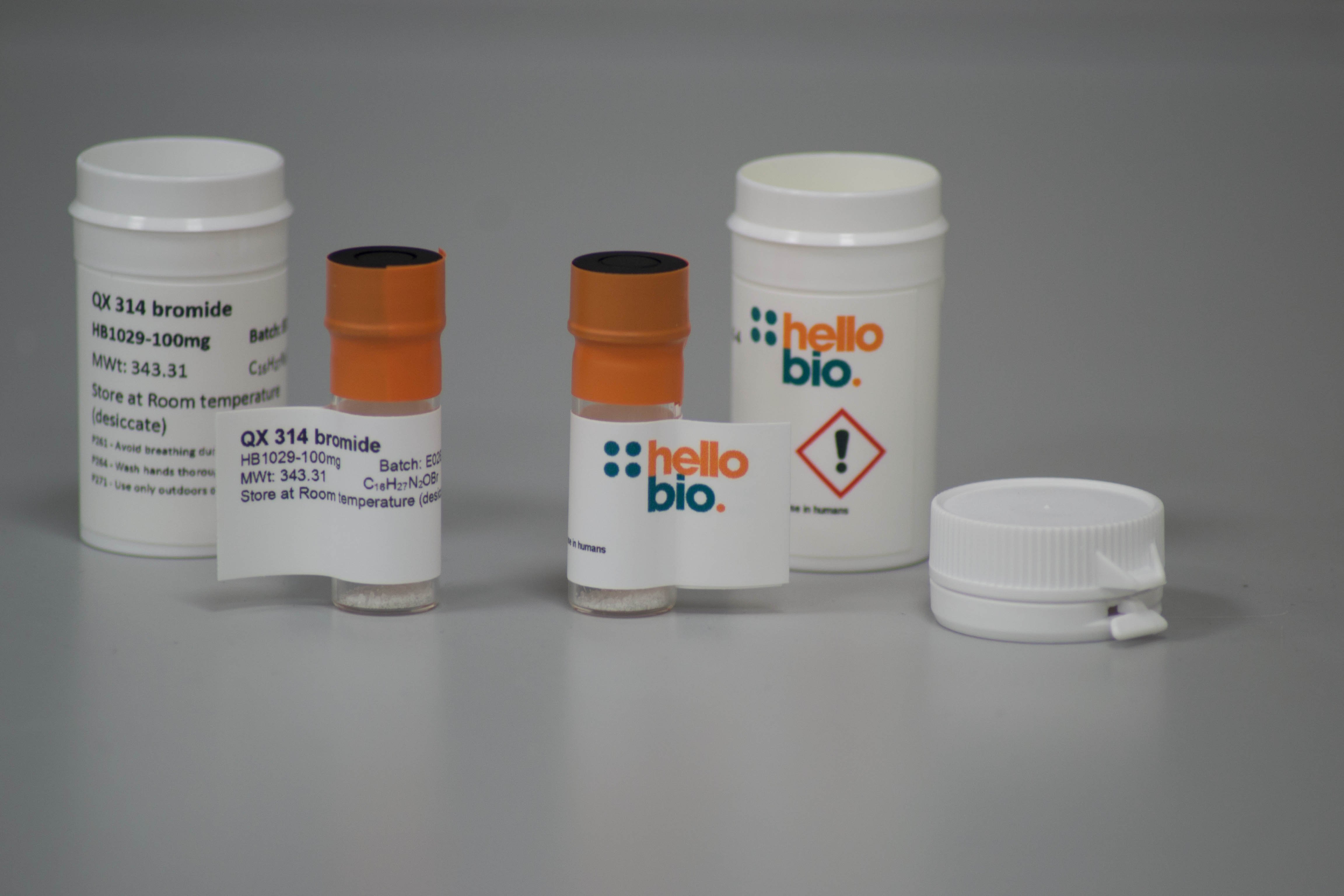 Biological Data
| | |
| --- | --- |
| Biological description | Membrane impermeable Na+ channel blocker. A quaternary derivative of lidocaine. Reduces amplitude of high threshold Ca2+ currents in CA1 neurons. Displays anesthetic properties. QX 314 chloride also available. |
Solubility & Handling
| | |
| --- | --- |
| Storage instructions | Room temperature (desiccate) |
| | |
| --- | --- |
| Solubility overview | Soluble in water (100mM) |
| | |
| --- | --- |
| Important | This product is for RESEARCH USE ONLY and is not intended for therapeutic or diagnostic use. Not for human or veterinary use. |
Chemical Data
| | |
| --- | --- |
| Chemical name | N-(2,6-Dimethylphenylcarbamoylmethyl)triethylammonium bromide |
| | |
| --- | --- |
| Chemical structure | |
| | |
| --- | --- |
| Molecular Formula | C16H27N2OBr |
| | |
| --- | --- |
| PubChem identifier | 9884487 |
| | |
| --- | --- |
| SMILES | CC[N+](CC)(CC)CC(=O)NC1=C(C=CC=C1C)C.[Br-] |
| | |
| --- | --- |
| InChi | InChI=1S/C16H26N2O.BrH/c1-6-18(7-2,8-3)12-15(19)17-16-13(4)10-9-11-14(16)5;/h9-11H,6-8,12H2,1-5H3;1H |
| | |
| --- | --- |
| InChiKey | DLHMKHREUTXMCH-UHFFFAOYSA-N |
References for QX 314 bromide
References are publications that support the biological activity of the product
Intracellular QX-314 inhibits calcium currents in hippocampal CA1 pyramidal neurons.

Talbot MJ et al (1996) J Neurophysiol 76(3) : 2120-4.

Fast sodium action potentials are generated in the distal apical dendrites of rat hippocampal CA1 pyramidal cells.

Colling SB et al (1994) Neurosci Lett 172(1-2) : 73-96.

The inhibition of sodium currents in myelinated nerve by quaternary derivatives of lidocaine.

Strichartz GR (1973) J Gen Physiol 62(1) : 37-57.
Publications
These publications cite the use of QX 314 bromide purchased from Hello Bio:
PTC-174, a positive allosteric modulator of NMDA receptors containing GluN2C or GluN2D subunits

Yi F et al (2020) Neuropharmacology 25 : 107971

Spiny and Non-spiny Parvalbumin-Positive Hippocampal Interneurons Show Different Plastic Properties

Foggetti A et al (2019) Cell Rep : 3725-3732.e5

Postnatal Development of Neural Networks in the Healthy and Premature Brain

Cross, C. (2018) University of Bristol Thesis : 1-308

Activation of TRPC1 Channel by Metabotropic Glutamate Receptor mGluR5 Modulates Synaptic Plasticity and Spatial Working Memory

Lepennetier et al (2018) Front. Cell. Neurosci. https://doi.org/ : 10.3389/fncel.2018.00318

PAR1 activation induces rapid changes in glutamate uptake and astrocyte morphology.

Sweeny et al (2017) Sci Rep. 7 : 43606