Product overview
| | |
| --- | --- |
| Description | Potent, selective mGlu2 positive allosteric modulator |
| | |
| --- | --- |
| Alternative names | Biphenyl-indanone A; LS-193,571 |
| | |
| --- | --- |
| Customer comments | Your BINA behaved as expected. Verified customer, Monash University |
Images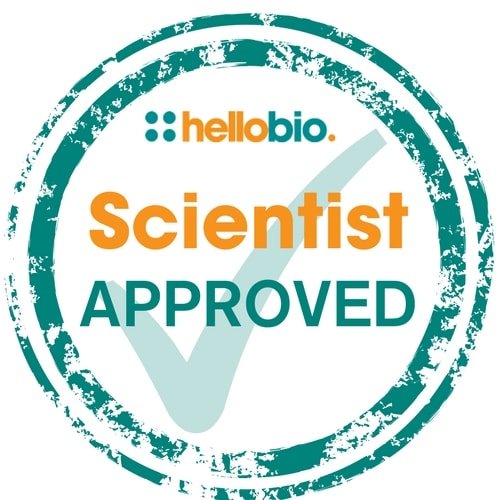 Biological Data
| | |
| --- | --- |
| Biological description | Potent and selective mGlu2 receptor positive allosteric modulator (EC50 = 33.2 nM). Shows anxiolytic, antipsychotic effects and decreases drug addiction behaviors in rats. |
Solubility & Handling
| | |
| --- | --- |
| Storage instructions | Room temperature (desiccate) |
| | |
| --- | --- |
| Solubility overview | Soluble in DMSO (100mM) |
| | |
| --- | --- |
| Important | This product is for RESEARCH USE ONLY and is not intended for therapeutic or diagnostic use. Not for human or veterinary use. |
Chemical Data
| | |
| --- | --- |
| Chemical name | 3'-[[(2-Cyclopentyl-2,3-dihydro-6,7- dimethyl-1-oxo-1H-inden-5-yl)oxy]methyl]-[1,1'-biphenyl]-4-carboxylic acid |
| | |
| --- | --- |
| Chemical structure | |
| | |
| --- | --- |
| Molecular Formula | C30H30O4 |
| | |
| --- | --- |
| PubChem identifier | 9868580 |
| | |
| --- | --- |
| SMILES | CC1=C(C=C2CC(C(=O)C2=C1C)C3CCCC3)OCC4=CC=CC(=C4)C5=CC=C(C=C5)C(=O)O |
| | |
| --- | --- |
| InChi | InChI=1S/C30H30O4/c1-18-19(2)28-25(15-26(29(28)31)22-7-3-4-8-22)16-27(18)34-17-20-6-5-9-24(14-20)21-10-12-23(13-11-21)30(32)33/h5-6,9-14,16,22,26H,3-4,7-8,15,17H2,1-2H3,(H,32,33) |
| | |
| --- | --- |
| InChiKey | KMKBEESNZAPKMP-UHFFFAOYSA-N |
References for BINA
References are publications that support the biological activity of the product
The mGluR2 positive allosteric modulator BINA decreases cocaine self-administration and cue-induced cocaine-seeking and counteracts cocaine-induced enhancement of brain reward function in rats.

Jin X et al (2010) Neuropsychopharmacology 35(10) : 2021-36.

A selective positive allosteric modulator of metabotropic glutamate receptor subtype 2 blocks a hallucinogenic drug model of psychosis.

Benneyworth MA et al (2007) Mol Pharmacol 72(2) : 477-84.

Biphenyl-indanone A, a positive allosteric modulator of the metabotropic glutamate receptor subtype 2, has antipsychotic- and anxiolytic-like effects in mice.

Galici R et al (2006) J Pharmacol Exp Ther 318(1) : 173-85.
Publications
These publications cite the use of BINA purchased from Hello Bio:
"Selective" Class C G protein-coupled receptor modulators are neutral or biased mGlu5 allosteric ligands

Hellyer et al (2018) Molecular Pharmacology DOI: https://doi.org/10.1124/ : mol.117.111518