Product overview
| | |
| --- | --- |
| Description | Potent, non-competitive GluN2A subunit selective NMDA receptor antagonist |
Images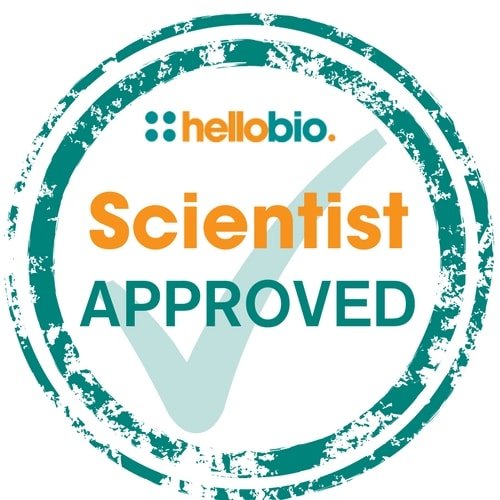 Biological Data
| | |
| --- | --- |
| Biological description | Potent and non-competitive GluN2A subunit selective NMDA receptor antagonist (pIC50 values are 6.8 and <4.3 for GluN2A and GluN2B respectively in a FLIPR/Ca2+ assay). Binds at allosteric site. Inhibition is GluN1 co-agonist (glycine or D-serine) concentration dependent. Shows anti-nicotine addiction effects. |
Solubility & Handling
| | |
| --- | --- |
| Storage instructions | +4°C |
| | |
| --- | --- |
| Solubility overview | Soluble in DMSO (100mM) |
| | |
| --- | --- |
| Important | This product is for RESEARCH USE ONLY and is not intended for therapeutic or diagnostic use. Not for human or veterinary use. |
Chemical Data
| | |
| --- | --- |
| Chemical name | 3-Chloro-4-fluoro-N-[4-[[2-(phenylcarbonyl)hydrazino]carbonyl]benzyl]benzenesulfonamide |
| | |
| --- | --- |
| Chemical structure | |
| | |
| --- | --- |
| Molecular Formula | C21H17ClFN3O4S |
| | |
| --- | --- |
| PubChem identifier | 4787937 |
| | |
| --- | --- |
| SMILES | C1=CC=C(C=C1)C(=O)NNC(=O)C2=CC=C(C=C2)CNS(=O)(=O)C3=CC(=C(C=C3)F)Cl |
| | |
| --- | --- |
| InChi | InChI=1S/C21H17ClFN3O4S/c22-18-12-17(10-11-19(18)23)31(29,30)24-13-14-6-8-16(9-7-14)21(28)26-25-20(27)15-4-2-1-3-5-15/h1-12,24H,13H2,(H,25,27)(H,26,28) |
| | |
| --- | --- |
| InChiKey | FYIBXBFDXNPBSF-UHFFFAOYSA-N |
References for TCN 201
References are publications that support the biological activity of the product
Reinstatement of nicotine seeking is mediated by glutamatergic plasticity.

Gipson CD et al (2013) Proc Natl Acad Sci U S A 110(22) : 9124-9.

Subunit-selective allosteric inhibition of glycine binding to NMDA receptors.

Hansen KB et al (2012) J Neurosci 32(18) : 6197-208.

TCN 201 selectively blocks GluN2A-containing NMDARs in a GluN1 co-agonist dependent but non-competitive manner.

Edman S et al (2012) Neuropharmacology 63(3) : 441-9.

Identification and characterization of novel NMDA receptor antagonists selective for NR2A- over NR2B-containing receptors.

Bettini E et al (2010) J Pharmacol Exp Ther 335(3) : 636-44.
Publications
These publications cite the use of TCN 201 purchased from Hello Bio:
The NMDA receptor intracellular C-terminal domains reciprocally interact with allosteric modulators.

Sapkota et al (2019) Biochem Pharmacol 159 : 140-153

Structural Basis for Negative Allosteric Modulation of GluN2A-Containing NMDA Receptors.

Yi et al (2016) Neuron 91(6) : 1316-29