(S)-4-Carboxyphenylglycine
Product overview
| | |
| --- | --- |
| Name | (S)-4-Carboxyphenylglycine |
| | |
| --- | --- |
| Description | Competitive, selective group 1 mGlu antagonist |
Images
(S)-4-Carboxyphenylglycine product vial image | Hello Bio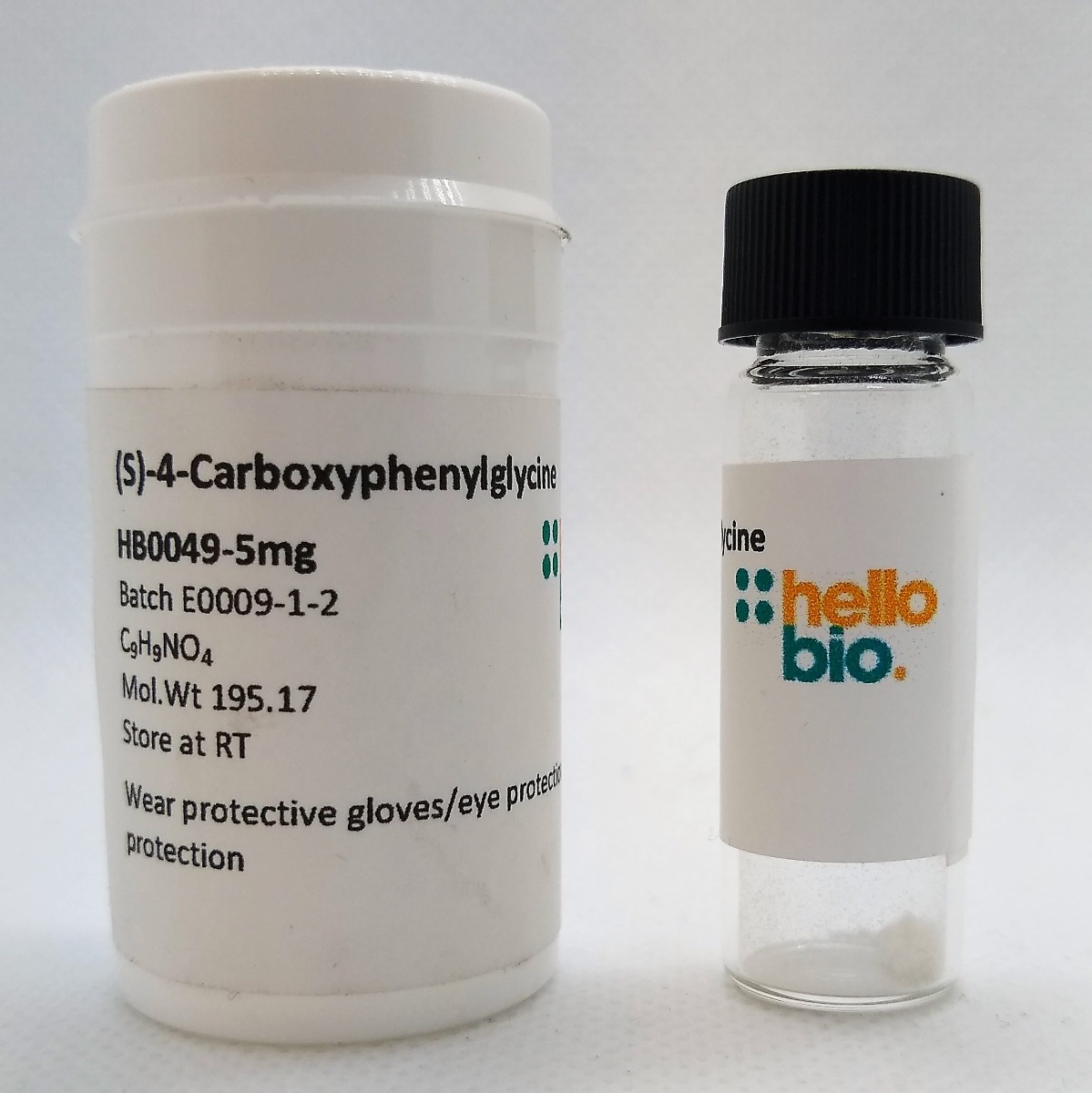 (S)-4-Carboxyphenylglycine product vial image | Hello Bio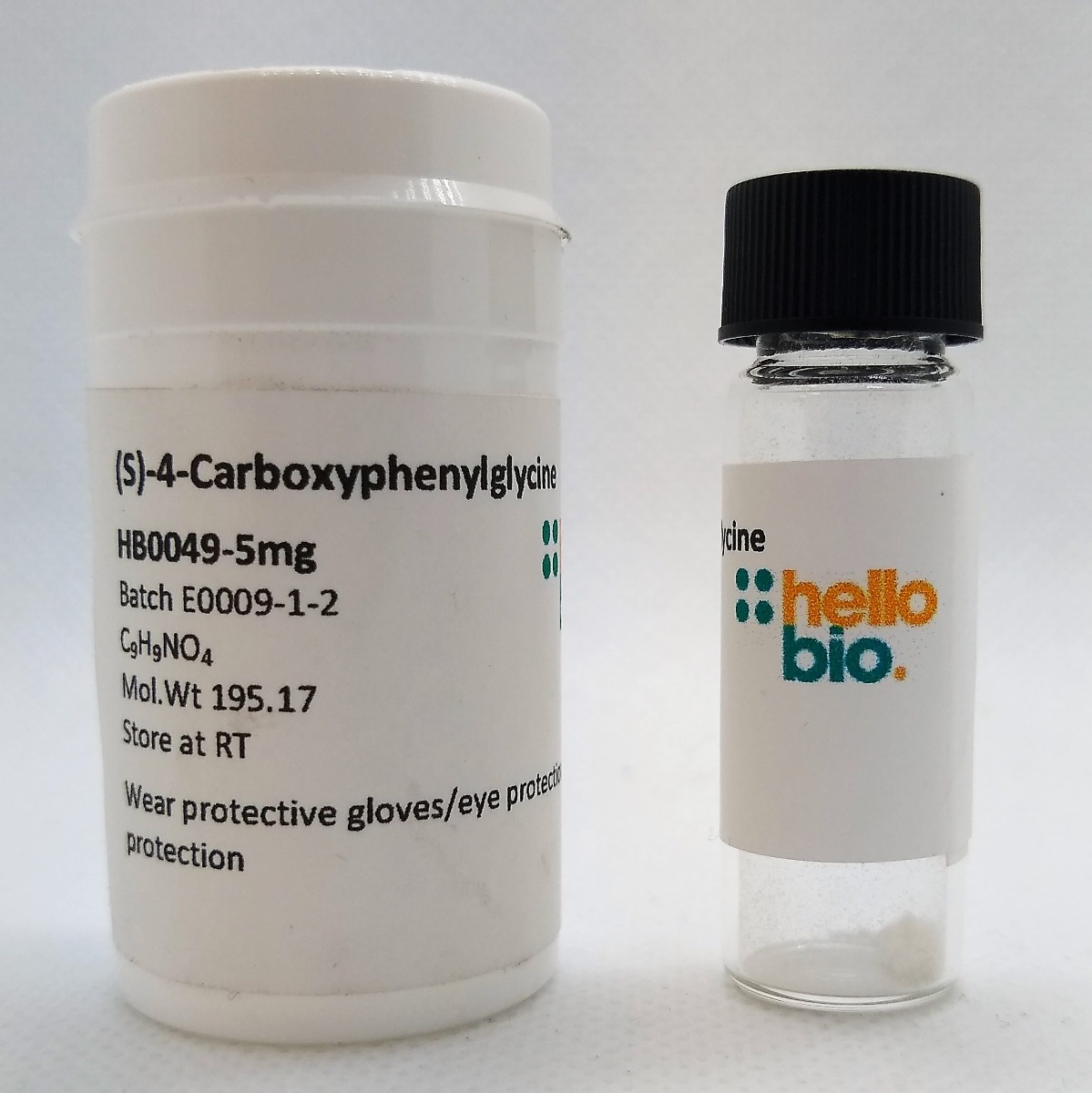 Biological Data
| | |
| --- | --- |
| Biological description | Competitive and selective group 1 mGluR antagonist. Shows selectivity for mGluR1a over mGluR5a/5b. Displays preventative vasospasm properties. |
Solubility & Handling
| | |
| --- | --- |
| Storage instructions | Room temperature |
| | |
| --- | --- |
| Solubility overview | Soluble in NaOH(aq) (100mM, gentle warming) |
| | |
| --- | --- |
| Important | This product is for RESEARCH USE ONLY and is not intended for therapeutic or diagnostic use. Not for human or veterinary use. |
Chemical Data
| | |
| --- | --- |
| Chemical structure | |
| | |
| --- | --- |
| Molecular Formula | C9H9NO4 |
| | |
| --- | --- |
| PubChem identifier | 5311459 |
| | |
| --- | --- |
| SMILES | [H][C@@](N)(C(O)=O)C1=CC=C(C(O)=O)C=C1 |
| | |
| --- | --- |
| InChiKey | VTMJKPGFERYGJF-ZETCQYMHSA-N |
References for (S)-4-Carboxyphenylglycine
References are publications that support the biological activity of the product
A glutamate receptor antagonist, S-4-carboxyphenylglycine (S-4-CPG), inhibits vasospasm after subarachnoid hemorrhage in haptoglobin 2-2 mice [corrected].

Garzon-Muvdi T et al (2013) Neurosurgery 73(4) : 719-28

Antagonist activity of alpha-substituted 4-carboxyphenylglycine analogues at group I metabotropic glutamate receptors expressed in CHO cells.

Doherty AJ et al (1999) Br J Pharmacol 126(1) : 205-10.

Phenylglycine derivatives discriminate between mGluR1- and mGluR5-mediated responses.

Brabet I et al (1995) Neuropharmacology 34(8) : 895-903.