Product overview
| | |
| --- | --- |
| Alternative names | AM-2282, STS |
| | |
| --- | --- |
| Description | Potent, non-specific protein kinase inhibitor. Apoptosis inducer. |
Images
Staurosporine product vial image | Hello Bio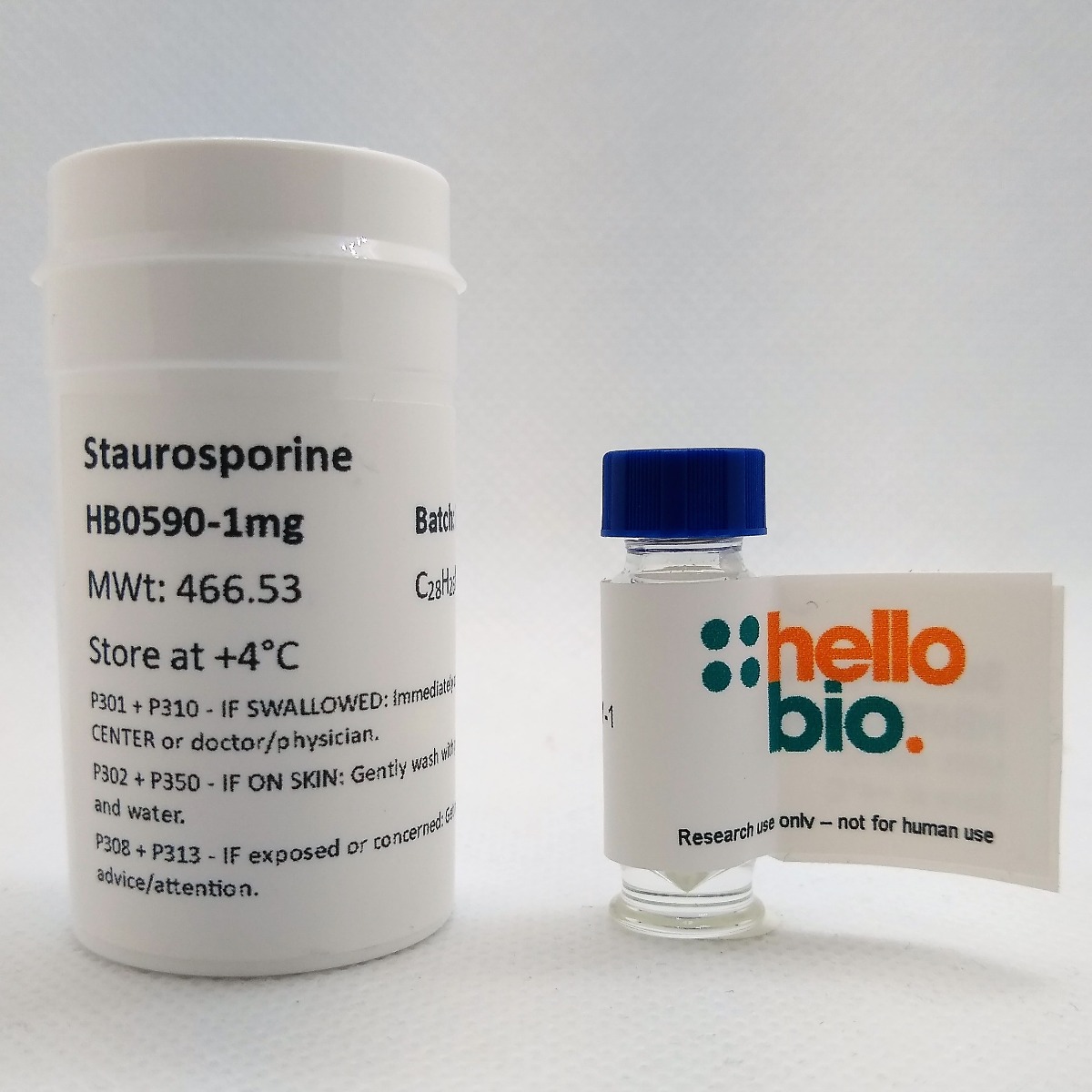 Staurosporine product vial image | Hello Bio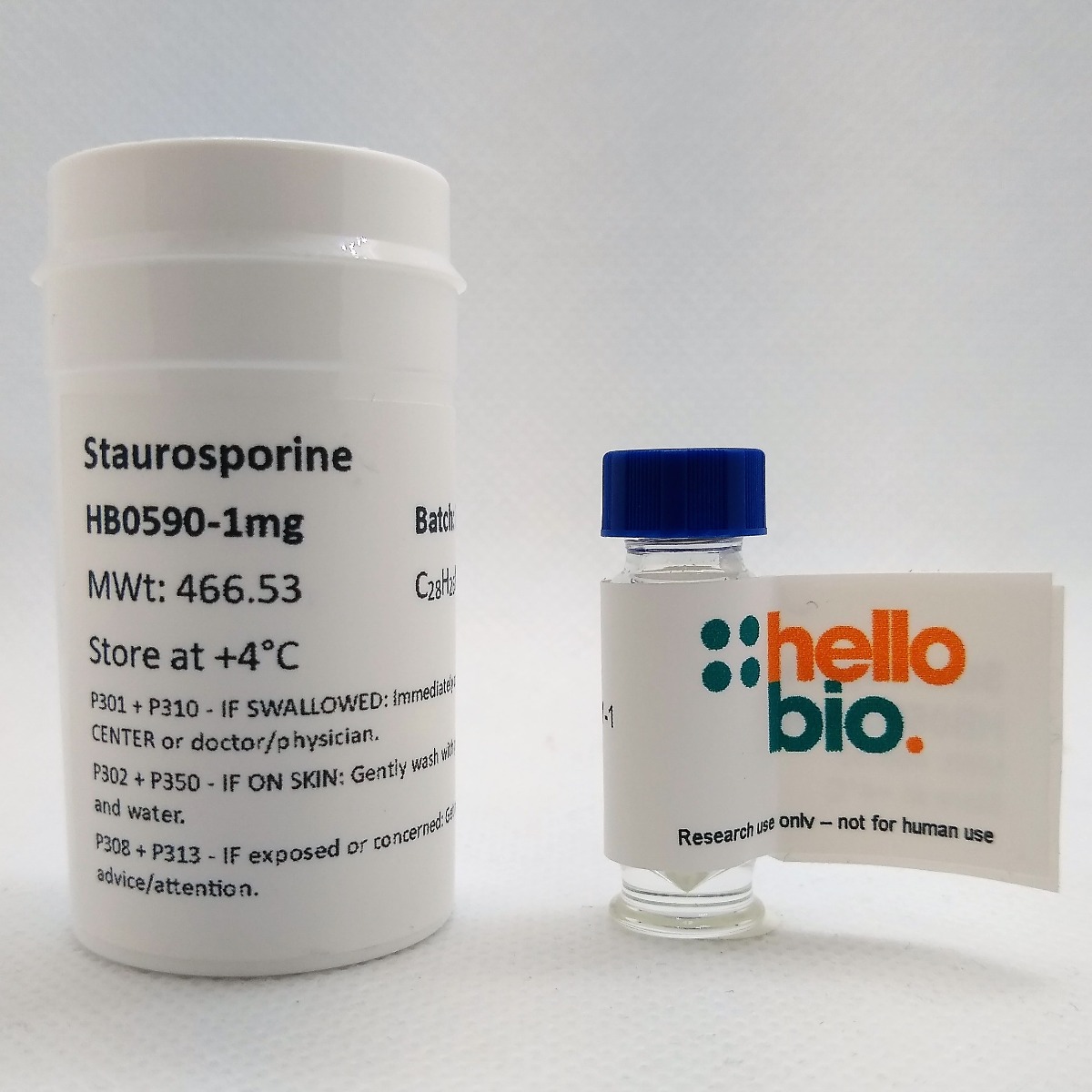 Biological Data
| | |
| --- | --- |
| Biological description | Potent and non-specific protein kinase inhibitor (IC50 values are 3, 7, 6 and 20 nM at PKC, PKA, p60v-src tyrosine protein kinase and CAMKII respectively). Cell permeable. Induces apoptosis. |
Solubility & Handling
| | |
| --- | --- |
| Storage instructions | +4°C |
| | |
| --- | --- |
| Solubility overview | Soluble in DMSO (25mg/ml) or DMF (25mg/ml) |
| | |
| --- | --- |
| Important | This product is for RESEARCH USE ONLY and is not intended for therapeutic or diagnostic use. Not for human or veterinary use. |
Chemical Data
| | |
| --- | --- |
| Chemical name | Antibiotic AM-2282 |
| | |
| --- | --- |
| Chemical structure | |
| | |
| --- | --- |
| Molecular Formula | C28H26N4O3 |
| | |
| --- | --- |
| SMILES | CC12C(C(CC(O1)N3C4=CC=CC=C4C5=C6C(=C7C8=CC=CC=C8N2C7=C53)CNC6=O)NC)OC |
| | |
| --- | --- |
| InChiKey | HKSZLNNOFSGOKW-FYTWVXJKSA-N |
References for Staurosporine
References are publications that support the biological activity of the product
Staurosporine: an effective inhibitor for Ca2+/calmodulin-dependent protein kinase II.

Yanagihara N et al (1991) J Neurochem 56(1) : 294-8.

Staurosporine, K-252 and UCN-01: potent but nonspecific inhibitors of protein kinases.

Rüegg UT et al (1989) Trends Pharmacol Sci 10(6) : 218-20.

Staurosporine, a potent inhibitor of phospholipid/Ca++dependent protein kinase.

Tamaoki T et al (1986) Biochem Biophys Res Commun 135(2) : 397-402.
Publications
These publications cite the use of Staurosporine purchased from Hello Bio:
Spider venoms and chronic pain–developing novel pharmacological tools from the spider venoms to target P2X4 in microglia

Bibic et al (2020) UEA : Thesis