Product overview
| | |
| --- | --- |
| Description | Potent, selective ASIC1a blocker |
Images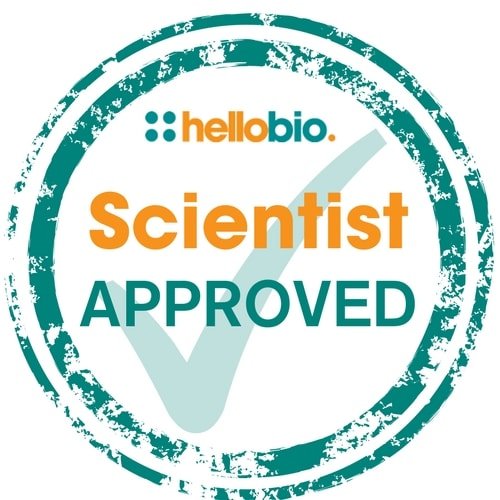 Biological Data
| | |
| --- | --- |
| Biological description | Potent and selective acid sensing (proton gated) ion channel 1a (ASIC1a) blocker (IC50 = 0.9 nM). Shows antinociceptive and neuroprotective actions. |
Solubility & Handling
| | |
| --- | --- |
| Storage instructions | -20°C |
| | |
| --- | --- |
| Solubility overview | Soluble in water (2mg/ml) |
| | |
| --- | --- |
| Important | This product is for RESEARCH USE ONLY and is not intended for therapeutic or diagnostic use. Not for human or veterinary use. |
Chemical Data
| | |
| --- | --- |
| Molecular Formula | C200H312N62O57S6 |
| | |
| --- | --- |
| PubChem identifier | 90489000 |
| | |
| --- | --- |
| SMILES | [H]N[C@@H](CCC(O)=O)C(=O)N[C@@H](CC(O)=O)C(=O)N[C@H]1CSSC[C@@H]2NC(=O)[C@@H]3CSSC[C@H](NC(=O)[C@@H](NC(=O)[C@H](CCC(O)=O)NC(=O)[C@H](CC4=CC=CC=C4)NC(=O)[C@H](CO)NC(=O)[C@H](CCCNC(N)=N)NC(=O)[C@H](CCCNC(N)=N)NC(=O)[C@H](CCCNC(N)=N)NC(=O)[C@H](CCCCN)NC(=O)[C@H](CC4=CNC5=C4C=CC=C5)NC(=O)[C@H](CSSC[C@H](NC(=O)CNC(=O)[C@H](CCCCN)NC(=O)[C@H](CC4=CNC5=C4C=CC=C5)NC(=O)[C@H](CCCCN)NC(=O)[C@@H]4CCCN4C(=O)[C@@H](NC1=O)[C@@H](C)CC)C(=O)N[C@@H](C(C)C)C(=O)N[C@@H](CC(N)=O)C(=O)N[C@@H](CCCNC(N)=N)C(=O)N[C@@H](CC1=CNC=N1)C(=O)NCC(=O)N[C@@H](CC(O)=O)C(=O)N3)NC(=O)[C@H](CCC(O)=O)NC(=O)[C@H](CC(C)C)NC(=O)CNC(=O)[C@H](CCC(O)=O)NC2=O)C(C)C)C(=O)N[C@@H](C(C)C)C(=O)N1CCC[C@H]1C(=O)N[C@@H](CCCCN)C(=O)N[C@@H]([C@@H](C)O)C(=O)N1CCC[C@H]1C(=O)N[C@@H](CCCCN)C(=O)N[C@@H]([C@@H](C)O)C(O)=O |
| | |
| --- | --- |
| InChiKey | LICLJUGDURFZIM-UHFFFAOYSA-N |
References for Psalmotoxin 1
References are publications that support the biological activity of the product
Neuroprotective effect of acid-sensing ion channel inhibitor psalmotoxin-1 after hypoxia-ischemia in newborn piglet striatum.

Yang ZJ et al (2011) Neurobiol Dis 43(2) : 446-54.

A tarantula peptide against pain via ASIC1a channels and opioid mechanisms.

Mazzuca M et al (2007) Nat Neurosci 10(8) : 943-5.

Isolation of a tarantula toxin specific for a class of proton-gated Na+ channels.

Escoubas P et al (2000) J Biol Chem 275(33) : 25116-21.
Publications
These publications cite the use of Psalmotoxin 1 purchased from Hello Bio:
Acid-sensing ion channel 1a is required for mGlu receptor dependent long-term depression in the hippocampus

Mango et al. (2017) Pharmacological Research 119 : 12–19

Acid-sensing ion channel 1a is required for mGlu receptor dependent long-term depression in the hippocampus

Mango et al (2017) Pharmacological Research : In press