Product overview
| | |
| --- | --- |
| Description | Selective TRPA1 channel blocker |
Images
HC 030031 product vial image | Hello Bio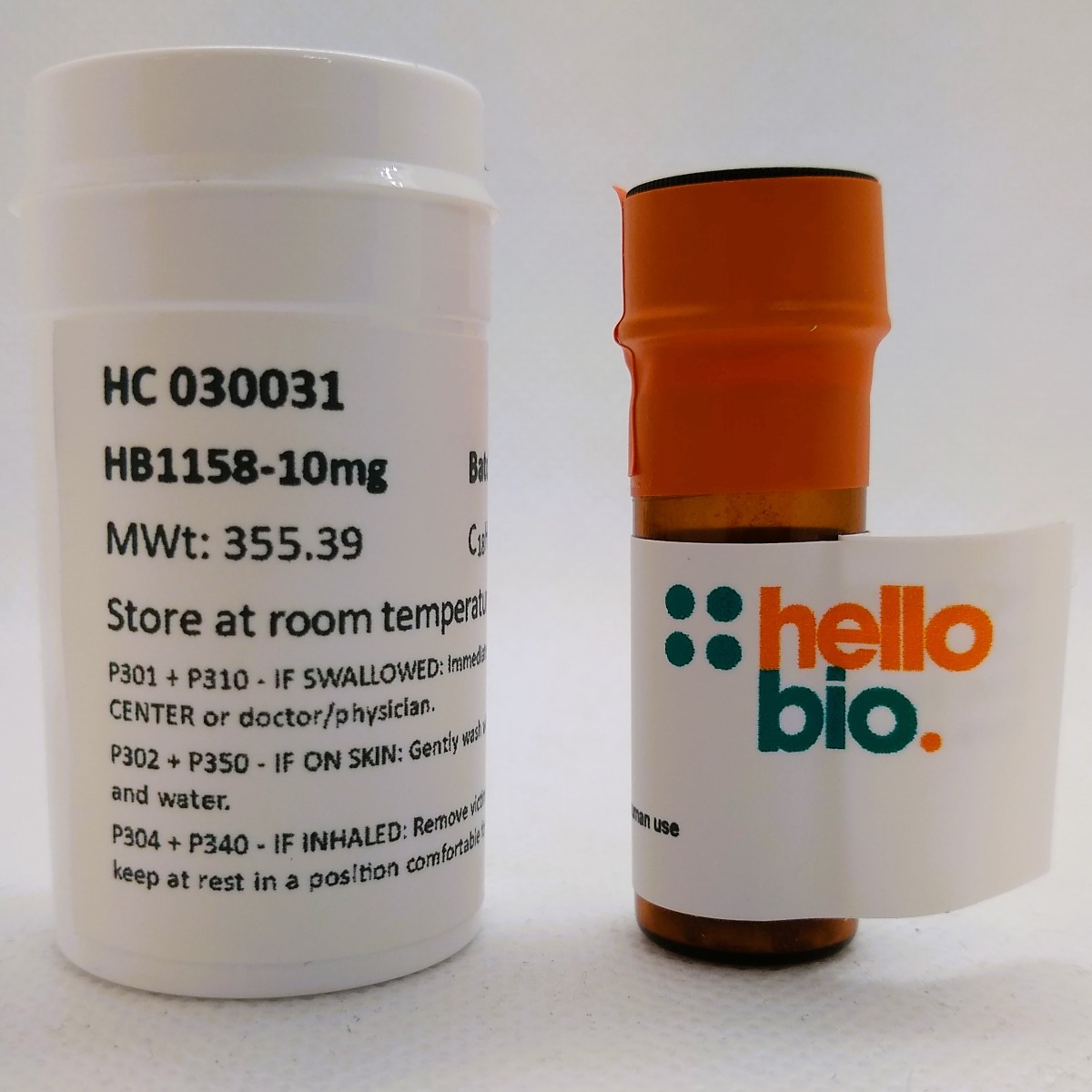 HC 030031 product vial image | Hello Bio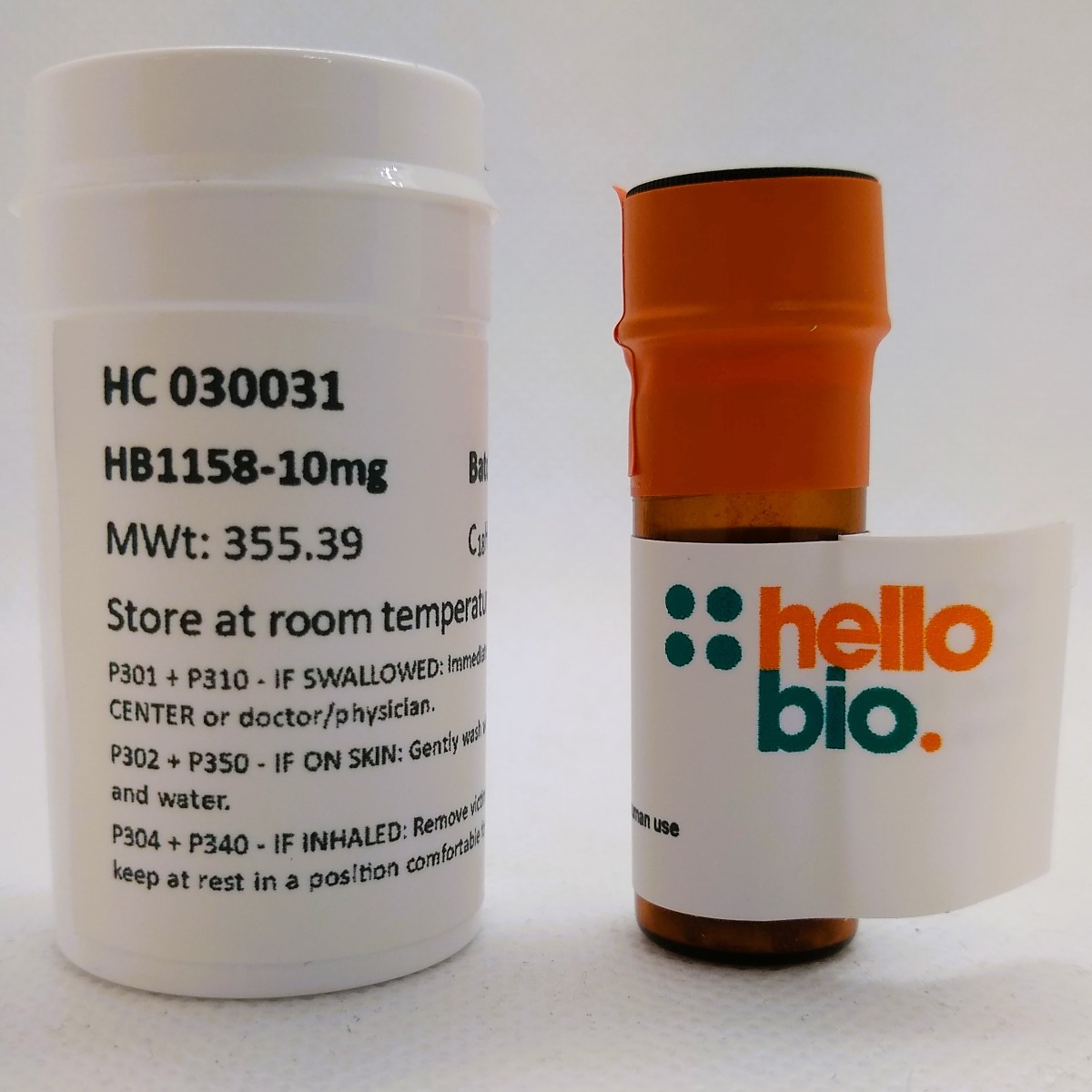 Biological Data
| | |
| --- | --- |
| Biological description | Selective TRPA1 channel blocker (IC50 values are 0.7 and 1.2 µM for AITC- and formalin activated TRPA1 channels respectively). Displays little or no activity at TRPV1, TRPV3, TRPV4, hERG and Nav1.2 channels (IC50 values >10 µM). Also anatgonizes AITC- and formalin evoked Ca2+ influx (IC50 values are 6.2 and 5.3 µM respectively). Attenuates neuropathy- and inflammatory- induced mechanical hypersensitivity. |
Solubility & Handling
| | |
| --- | --- |
| Storage instructions | Room temperature |
| | |
| --- | --- |
| Solubility overview | Soluble in DMSO (100mM) |
| | |
| --- | --- |
| Important | This product is for RESEARCH USE ONLY and is not intended for therapeutic or diagnostic use. Not for human or veterinary use. |
Chemical Data
| | |
| --- | --- |
| Chemical name | 2-(1,3-Dimethyl-2,6-dioxo-1,2,3,6-tetrahydro-7H-purin-7-yl)-N-(4-isopropylphenyl)acet amide |
| | |
| --- | --- |
| Chemical structure | |
| | |
| --- | --- |
| Molecular Formula | C18H21N5O3 |
| | |
| --- | --- |
| PubChem identifier | 1150897 |
| | |
| --- | --- |
| SMILES | O=C1C2=C(N=CN2CC(NC3=CC=C(C(C)C)C=C3)=O)N(C)C(N1C)=O |
| | |
| --- | --- |
| InChiKey | HEQDZPHDVAOBLN-UHFFFAOYSA-N |
References for HC 030031
References are publications that support the biological activity of the product
Activation of TRPV1 and TRPA1 leads to muscle nociception and mechanical hyperalgesia.

Ro JY et al (2009) Pain 144(3) : 270-7.

HC-030031, a TRPA1 selective antagonist, attenuates inflammatory- and neuropathy-induced mechanical hypersensitivity.

Eid SR et al (2008) Mol Pain 4 : 48

TRPA1 mediates formalin-induced pain.

McNamara CR et al (2007) Proc Natl Acad Sci U S A 104(33) : 13525-30.